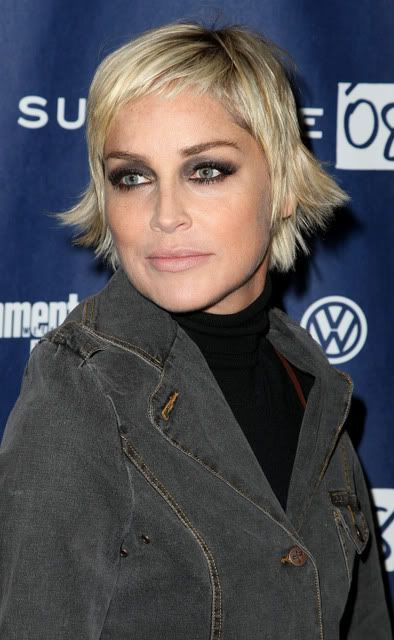 THEY ARE PORTALS TO HELL AND WILL BURN YOUR SOUL.
I'm not kidding. I looked at them and it was exactly what Carol Ann saw when she looked into the light in 'Poltergeist' EVEN THOUGH THE MIDGET PSYCHIC SAID NOT TO and I am now typing this entry from a parallel dimension where the ghosts of relocated Native American corpses chase me incessantly and my screams can only be heard through UHF channels on my mother's television set and you do NOT want to know what that is like but you will FUC*ING FIND OUT IF YOU LOOK IN SHARON'S EYES.
Don't do it. I'm serious.