You all need to get right with God because the end is near.
If you're not watching 'Make Me a Supemodel'--which is inexplicable--then you should be because it has reached a level of bizarreness the vocabulary for which we do not yet have at our disposal.
First, we need to discuss a moment last night that I didn't think I'd ever actually see in my lifetime. Jackie, this gorgeous, beautiful thing--seriously, look at her. She's the African-American one in the middle: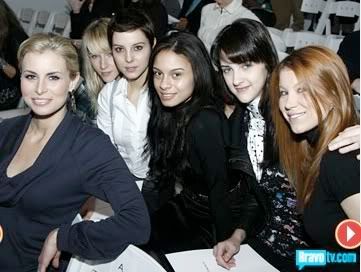 Sidebar: I am convinced that Nikki Taylor, also pictured here, was rendered brain-dead in that car accident she had, and to get her to speak, the producers taze her in the spine. Every time she speaks on camera, it's as if she's just been jolted from a deep, deep reverie. And then she speaks like a robot. Seriously, watch. Bitch is getting zapped by minions unseen.
Anyway. Jackie. There's no way to pussyfoot around this so I'll just say it outright.
BITCH FARTED ON CUE.
Oh you heard me. My dear sweet gorgeous Jackie--of whom there are infuriatingly few good pictures at bravo.com and who is not done justice by the photo I've included, for the record--made the mistake of telling the models she can fart on cue, and the guys present, since they're all 9 years old...except for this one
who is innately perfect and of whom I will never speak ill because to speak ill of Ronnie is to speak ill of all things good and pure...all thought it would be HILARIOUS if she farted. In a restaurant. At the dinner table. On-camera. On national television.
I mean...
Next we have issues of a homosexual nature. Firstly, there's Ben, who's a 22-yr-old married prison guard. Yes, married prison guard. My Ronnie has taken quite a liking to Ben (it's fine, we've talked it over and we've agreed to grant each other a certain latitude while he's away)...and Ben has taken a liking back. He lets Ronnie get in bed with him and rip his shirts off--literally, and yes, it happened on the show, TiVo that shi* if you don't believe me--AND went so far as to admit that if he were drunk, and Ronnie came on to him...well, who knows?
But he's totally straight. No, he is. He's straight. And married. And stuff. (eyeroll). I mean: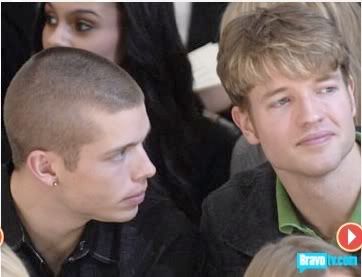 just looks like two dudes hangin' to me, right? Not like a couple taking in a fashion show, which is what it actually is. Oh also? This: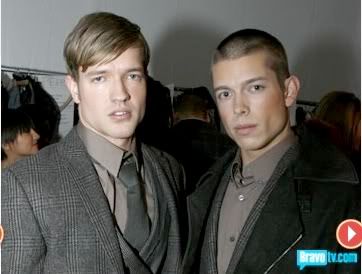 GAY.
Also, this queen: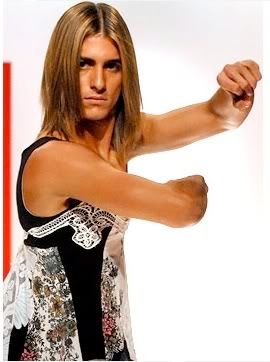 claims to be STRAIGHT and conducts himself as if he is the single sexiest girl-toy ever. Despite the fact that he is GAYER THAN ANYONE EVER, has a VAGINA and, to refresh your memory, THIS:
Please.
And finally: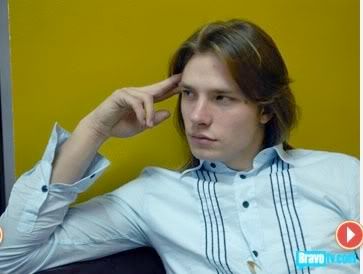 WASH YOUR HAIR.
CASEY. Listen to me very carefully: YOU NEED TO BECOME INTIMATELY ACQUAINTED WITH A BOTTLE OF PERT PLUS. Seriously. WASH THAT SHI*. You are foul. Vile, revolting and foul.
P.S.: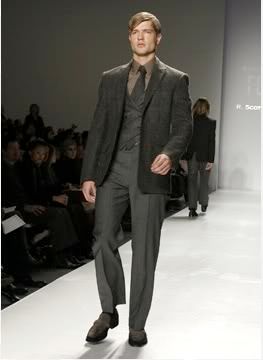 For good measure.