So a 16-second teaser of Justin's Madonna's "4 Minutes" video has been leaked. For your review:
Madge's people are pretty quick with the "take this down or I'll take you to court" stuff, so in case this video's dead by the time you get here, you can get a photo-still version on YouTube.
Thoughts?
This is another stellar performance by WWF. Once again, WWF (seriously, you guys really need to decide if WWF is a boy or a girl. I can't do all the work myself) continues to improve its handle on its good camera angles. Thank GOD. Well done, WWF.
More importantly: WOO! Madge FINALLY doesn't look bizarre, animatronic or freakishly plasticized/fresh! My heart is swollen with pride. It's like my prodigal daughter has come home!!
BUT--and there is always a but...
WHAT. IS THE DEAL. WITH MADONNA. AND CORSETS.
Seriously. What is this about? I mean:

Performing 'Hung Up' at the 2006 Grammys. Corset.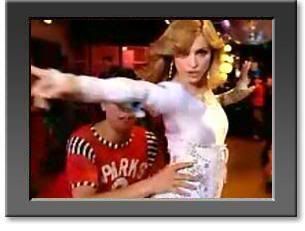 The 'Sorry' video. Corset.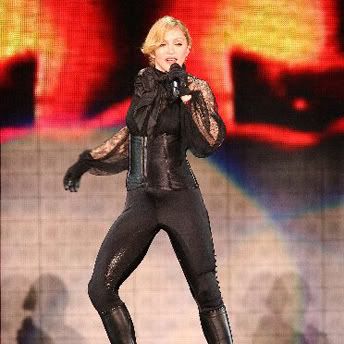 The Confessions Tour. Corset.
WTF?
But the worst part, and the reason that this post is titled "Hallelujah! Well, half" is because while she looks really good up there in the video, we've seen the EXACT SAME COSTUME before. Because this: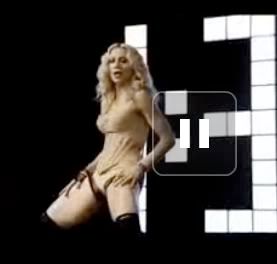 Is really nothing more than a costume-shop work-in-progress pre-"would you be a lamb and run this down to Swarovski?" version of this: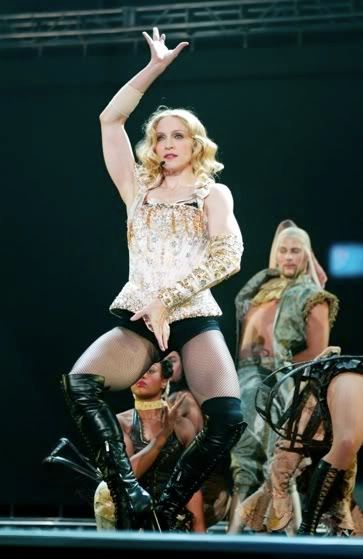 Which is from fuc*ing 2004. *exasperated sigh*
Also, sidebar: That dancer there in the weird skullcap and fu manchu beard? When not forced to vogue in Marie Antoinette-era drag he actually looks like this:
And I have to go be alone now.