Question, readers.
Let's say you've never seen this picture before (by the way, Photobucket seems to be on a censorship binge, so if the piccie has disappeared, go here):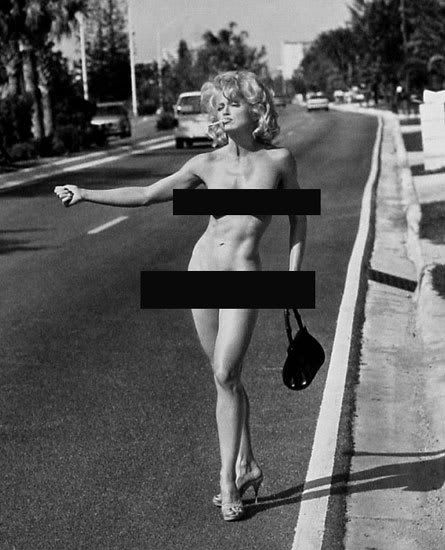 Would you ever, in a million years, think it was Marilyn Monroe? Yeah, me neither. Even if you don't know of this very, very famous picture of Madonna from her Sex book in the 90's, wouldn't the rail-thin musculature be a clue? Marilyn was soft and buxom and feminine, and Madge up there...well, she's skinny and ripped--I mean, please, MEN didn't even have abs like that in the 60's, let alone WOMEN, let alone buxom woman like MARILYN MONROE--and looks a bit taskmaster-esque, and I'd venture to say that if she had been around in Marilyn's time period, she would have been thought to be gravely ill.
No matter. That didn't stop a certain old Florida man, Lawrence Nicastro, from finding a poster of this picture in his garage and thinking it was a "lost" photo of Marilyn Monroe. Nicastro is 73 and probably can't see so good. Bless his heart. Fair enough.
But he also called in a Marilyn expert to authenticate the picture, Chris Harris, who is NOT 73 and ALSO was convinced it was Marilyn.
Wait, it gets better. The two called the Associated Press and scheduled a press conference to unveil their historic, revolutionary, incredibly valuable find. And that's when they heard the unfortunate news that this is a very, very, very, very, VERY famous photograph of a very, very, very, VERY famous woman. They were informed of this by a staffer of the Associated Press.
Ouch. That's embarrassing. As Michael K at dlisted cleverly pointed out, one would think that the SUVs driving by in the background would be another clue as to time period, but whatever.
Read the AP's story here. See the pic, with Madge's boosies and bush in all their pornographic glory unobscured by black censorship bars here. If you're into that sort of thing.